Did you know that you can learn to make one basic bread dough and then make many different breads from it? You can!
The following three breads use the exact same basic recipe with the same proportions of basic ingredients and the same mixing and rising method. It is how the basic dough is shaped after the first rising, and any additional flavorings or toppings that makes each bread special and distictive.
You start by learning how to make a basic bread dough for White Sandwich Bread, then make the exact same dough for Steakhouse Dinner Rolls. Lastly, Garlic Parmesan Bread Knots has, again, the same basic bread dough recipe, but has garlic flavorings added.
The proofing, mixing, and initial raising is exactly the same for all three breads. Shaping the dough is the major variable that makes each of these breads so distinctive. But, luckily, none of these bread recipes have complicated shaping methods.
1) White Sandwich Bread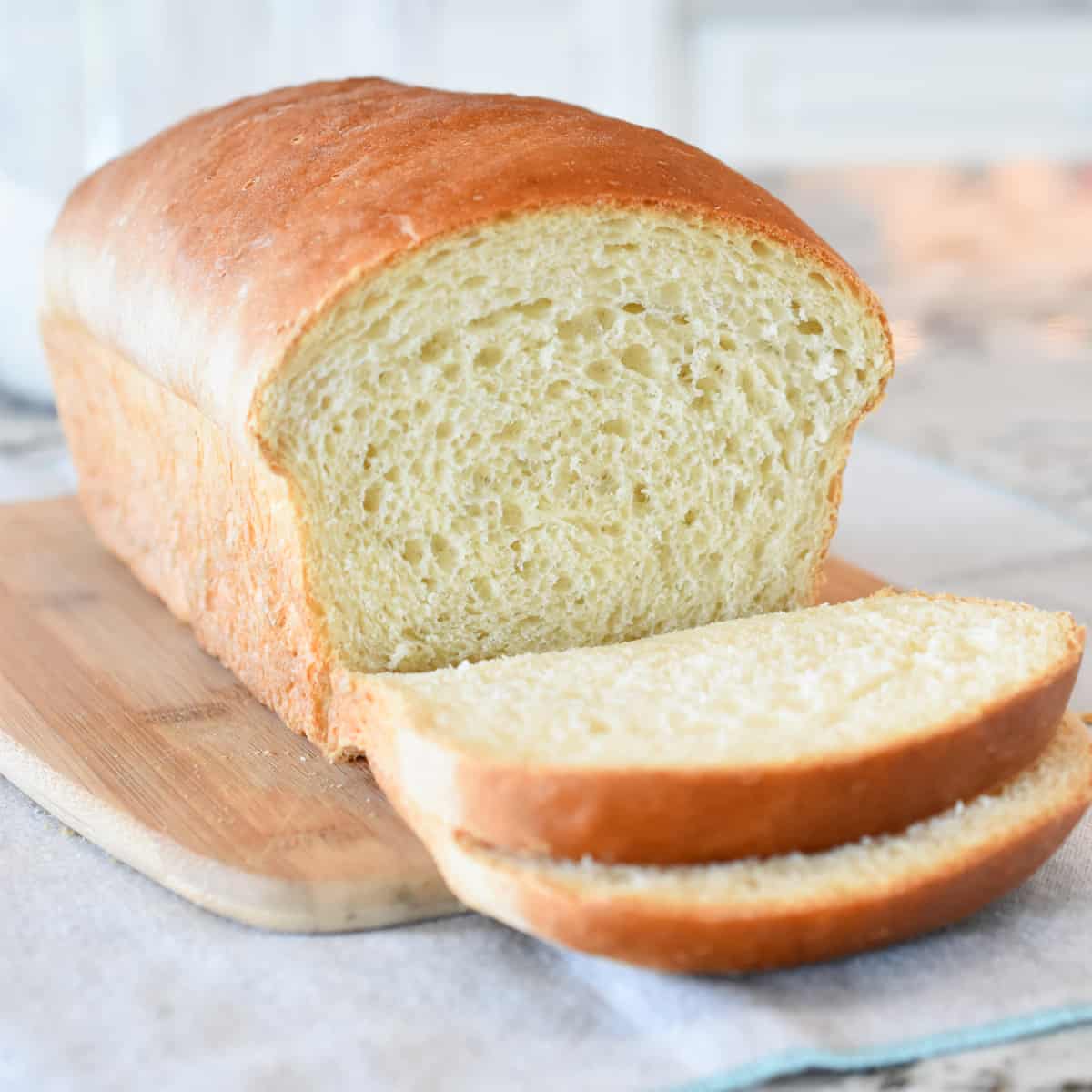 My homemade White Sandwich Bread is my absolute favorite bread to make. It has amazing texture and taste!
This is the simplest bread recipe. After the first rising, the basic dough is punched down and easily shaped into a loaf.
2) Steakhouse Dinner Rolls
Steakhouse Dinner Rolls are even better than the rolls at your favorite steakhouse.
Just shape the raised basic dough into small balls for each roll. Their sweet, salty, & buttery flavor comes from the special, brushed on glaze and flaked sea salt topping.
3) Garlic Parmesan Bread Knots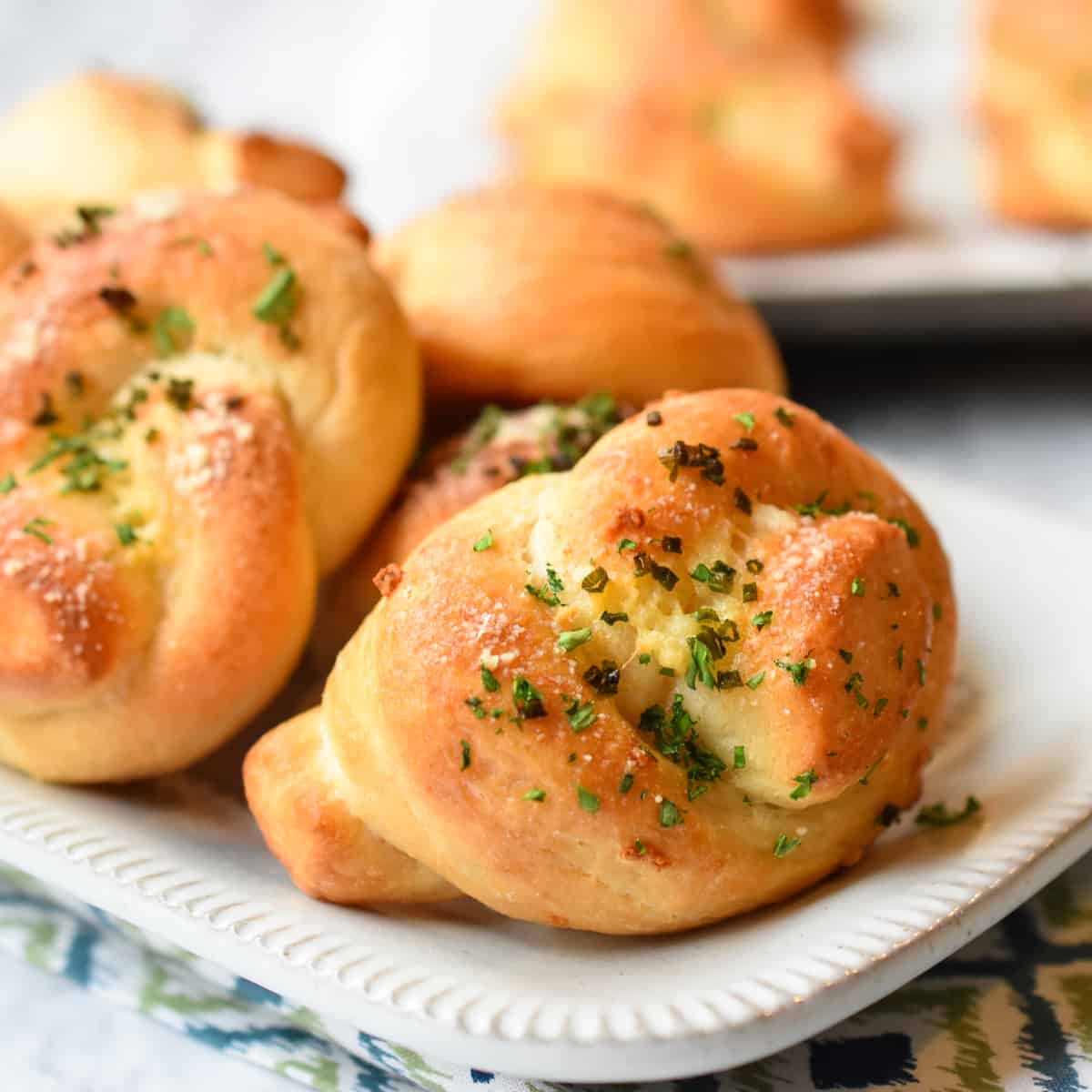 Garlic Parmesan Bread Knots have a sumptuous buttery garlic bread flavor!
Just add garlic flavor to the basic dough, form the raised dough into knots, and brush garlic butter and parmesan cheese on the knots before and after baking.
Just imagine all the different breads you could make with just this one basic recipe. You could make sweet rolls, fruited danish, savory cheese breads, and so much more!
---
Related Posts