My Quick Bread Recipes Chart has seven basic but fabulous quick breads. This chart has recipes for Pancakes, Muffins, Coffee Cake, Quick Bread, Biscuits, Waffles, and Scones.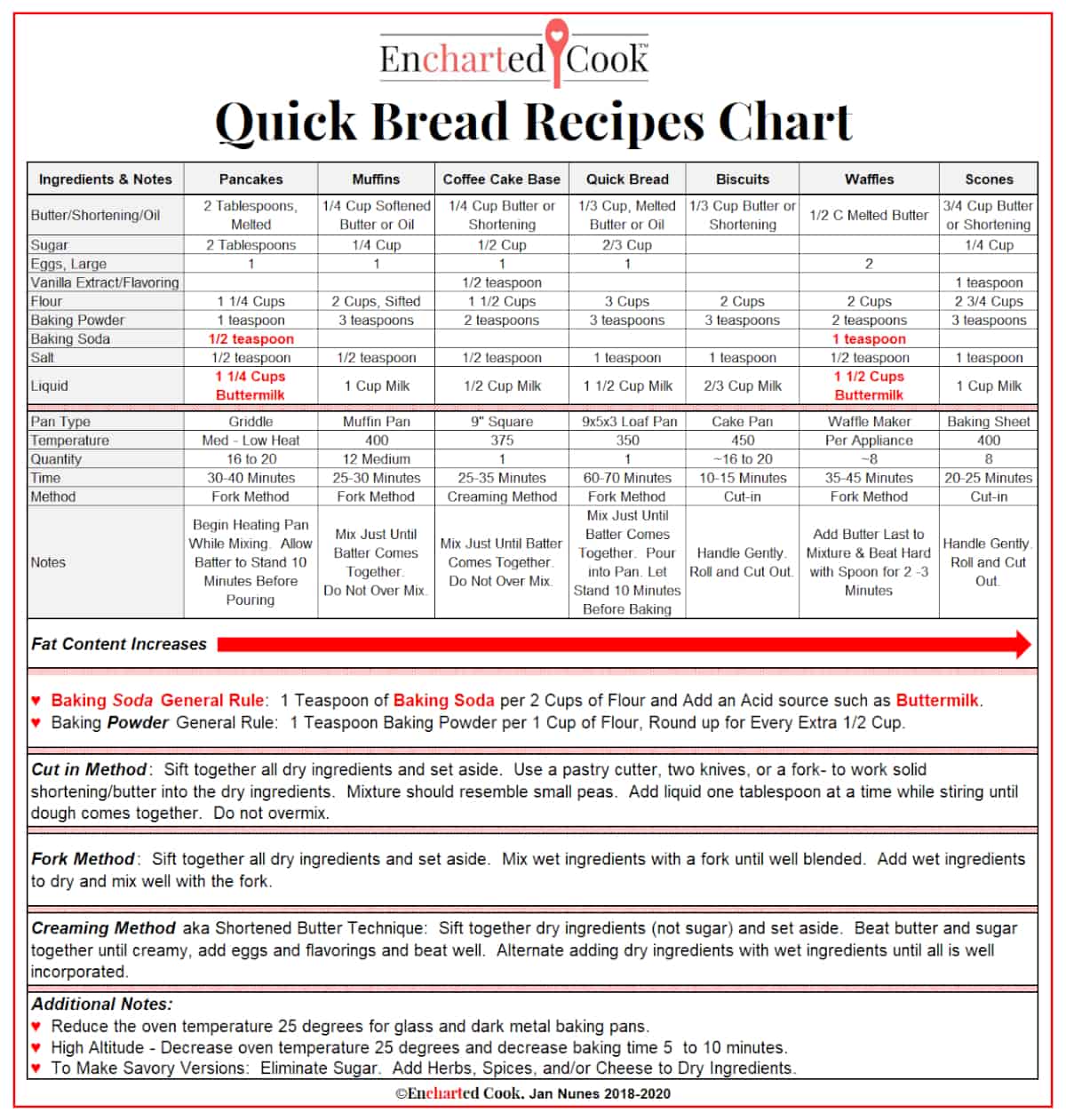 With this convenient recipe chart, you can easily make comparisons between the batters for quantities of ingredients, methods for mixing the batters, and much more! Follow the bright red arrow to quickly see the gradual change from lower fat content to higher fat content.
In addition to the recipes in this chart, the ♥ Additional Notes section has an essential tip for understanding the difference between using baking powder and baking soda.
Plus, there are also directions for the three basic methods of mixing batters, the Cut in Method, Fork Method, and Creaming Method.
Great Quick Bread Recipes
More Recipe Charts and Helpful Hints