Hi there! Welcome to Encharted Cook. I'm Jan Nunes, the recipe creator and curator of this site. I want to show you how recipes are related. Because if you can make one delicious dish, you can make many more!
This is where you will find delicious recipes for both everyday and special occasions.
In addition to great recipes, you will also find my unique recipe and ingredient charts that show how recipes are related and how to choose the best ingredients.
Meet Jan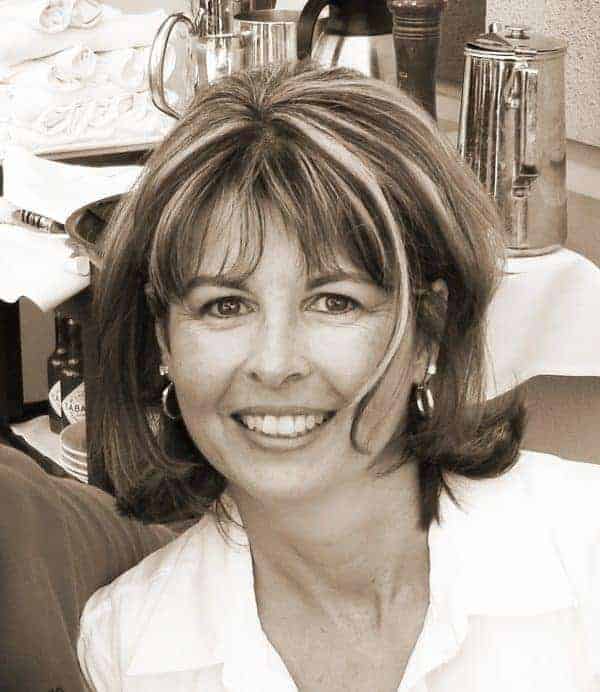 My love for cooking started when I was very young when my Dad taught me how to make coffee on the stove...perked coffee.
I remember that morning well. He asked me to stand in front of the stove as he turned on a front burner. He then asked, "Can you see the height of the flame?" I could see it and I had my first "cooking" lesson.
Of course, that first pot of coffee was nothing fancy like a cappuccino or latte. It was a working man's cup of joe that my Dad loved...and I loved making it for him.
That love for cooking has never left me. I read my mom's Betty Crocker cookbook cover to cover and I devoured every new episode of "The French Chef" and "The Galloping Gourmet". By 14 I was enrolled in cooking classes.
My passion for cooking has not diminished and over the years I have strived to stay current with new cooking trends as they have come up. My cooking and baking curiosity has led me to take classes whenever I could.
"I love cooking so much I want to share what I've learned over the years!"
I have had classes at some of the best culinary schools and venues in the San Francisco Bay area including Ramekins Culinary School in Sonoma, the Culinary Institute of America in St. Helena, and the San Francisco Cooking School.
Of all the classes I have had, my all-time favorite class is "The Great Holiday Chocolate Class" with David Lebovitz back in 2004. It was a hands-on class, where we each made 5 different chocolate treats with direct supervision by David. I still can't believe I was so lucky to spot the class offering and learn from one of the best pastry chefs of our time!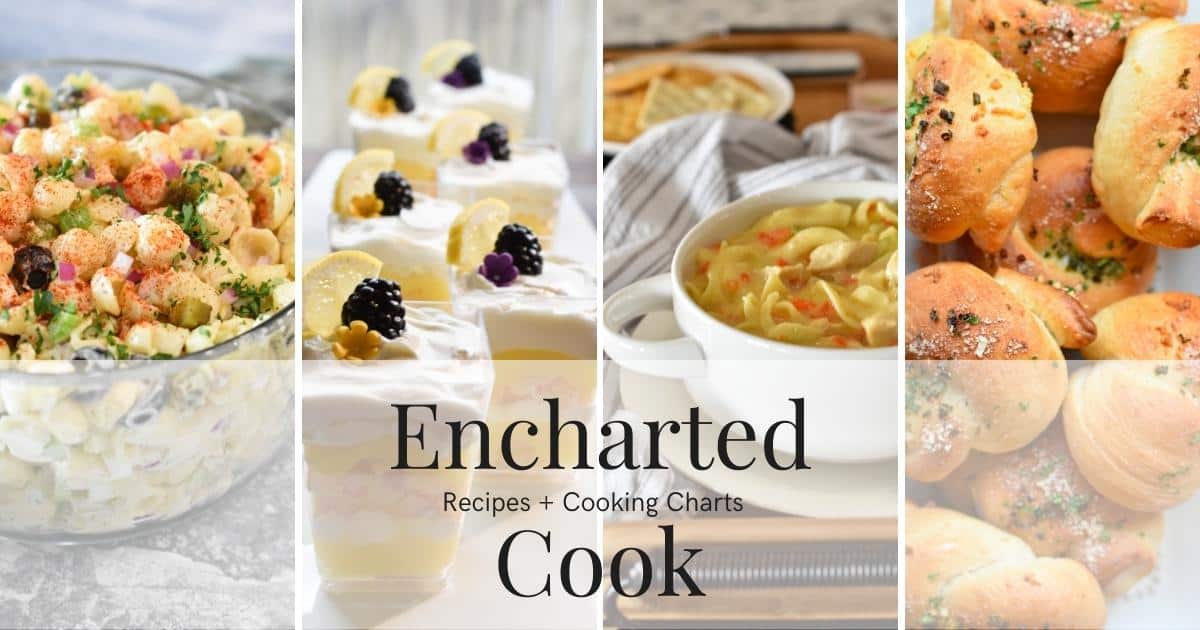 What Will You Find on Encharted Cook?
Delicious recipes that I've collected over the last 50-plus years that I've made, loved, and tested many times.
Recipe charts showing how recipes are related and ingredient charts comparing ingredients to help you understand recipes and help you create your own recipes.
An email newsletter with seasonal information, recipe highlights, and the latest trends in food and cooking.
Baking, cooking, and time management tips and tricks to save you time in the kitchen.
A small bit of history about a recipe or technique in cooking and baking.
More About Jan and the Blog
Jan's Favorite Recipes & Charts
So, Let's Cook! ~Jan